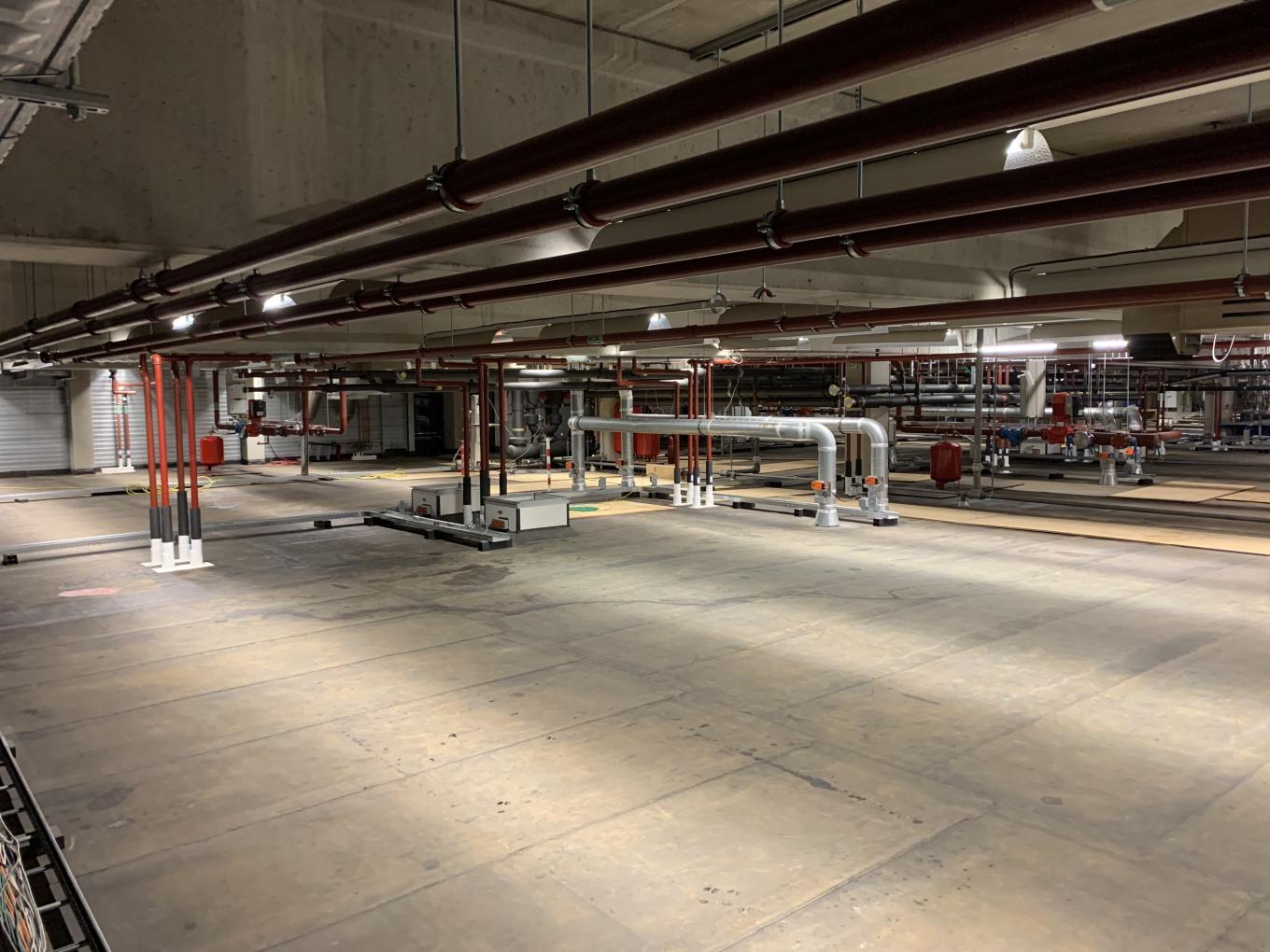 With an energy efficient cooling system, EQUANS made a significant contribution to the sustainability of Interxion's AMS3 data center in Amsterdam. From design to deployment, EQUANS supported Interxion's new vision on data center cooling. The central ring of the new system, new chillers and the 80 cooling units in the server rooms were built and successfully put into operation. On top EQUANS designed and installed a new control system.
Problematisation and customer issues
Keeping it all running
Interxion selected EQUANS because of our significant experience when it comes to retrofitting systems in existing data centers (mechanical as well electrical). The AMS3 data center is already operational and needed to keep running during the construction activities. An additional complicating factor was that the work spaces are located in the 'inner roof', a roofing construction with limited load-bearing capacity. For that reason, EQUANS paid extra attention to protecting that inner roof while installing and commissioning the heavy piping materials.
Our response
From design to deployment
The renovation of the cooling system involves placing a new central ring unit, to which all the server room cooling units are connected and, of course, connected to the chillers. This central ring unit had to be realized in the 'inner roof'. As of May 2019, EQUANS took on the entire project: design and manufacturing of prefab parts; delivery and installation of the ring, the connectors and new distribution pumps; placing and connecting the cooling units on the new ring; and commissioning the new control system. Finally, in phase 2, 80 cooling units in the server rooms were replaced one by one and connected to the ring. All civil works were also part of the scope.
In November 2020, the improved, more sustainable, cooling system was complete and handed over to the client.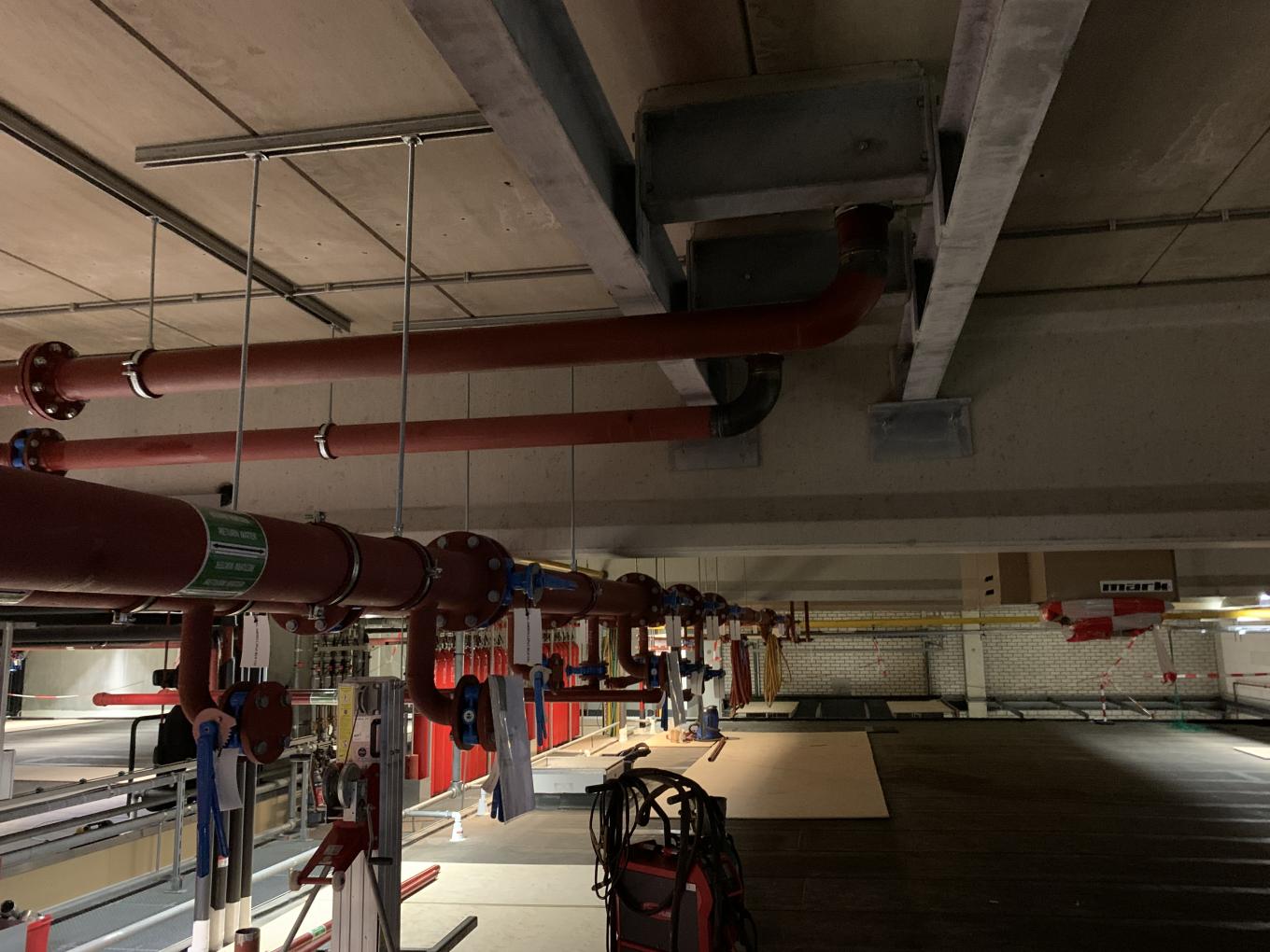 Results
The system meets the latest sustainability standards that Interxion set for data center cooling. Especially in colder periods, when there is little demand for cooling, the new system is much more energy efficient.
The customer expressed admiration for the quality of the work, the flexibility of the team and the fact that Interxion customers did not experience any inconvenience because of the retrofit, thorough as it was.
The project was delivered within the set deadline, within budget and at the right quality level.